Allow team members to track how much time they spend on onboarding tasks
Enabling Time Tracking
You can enable the time tracking feature at the task level by checking the "Enable time tracking" checkbox when creating or updating a global task.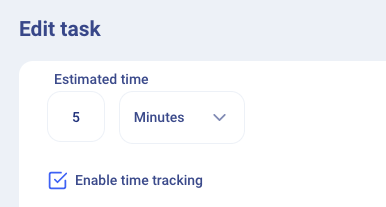 Entering Time Spent on a Task
When time tracking is enabled on a task, team members will be prompted to enter the time spent when completing that task on a Map.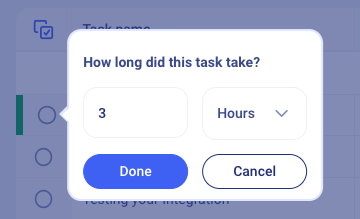 The time can be entered in hours (default) or minutes, and allows whole numbers and decimals (ex. 90 minutes or 1.5 hours).
To update the time spent on an individual task, click on the 3-dot menu in the task panel and click "Edit time log".

Viewing the Log
To view the time tracking log, go to the Map, and click the 3-dot menu and click "Time tracking log".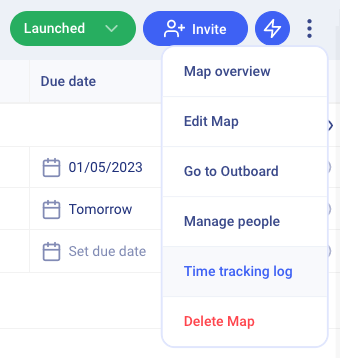 You can edit or delete individual task time logs by clicking the 3-dot menu. To download the full log as a CSV file, click the "Export" button.